Join Our Discord Server!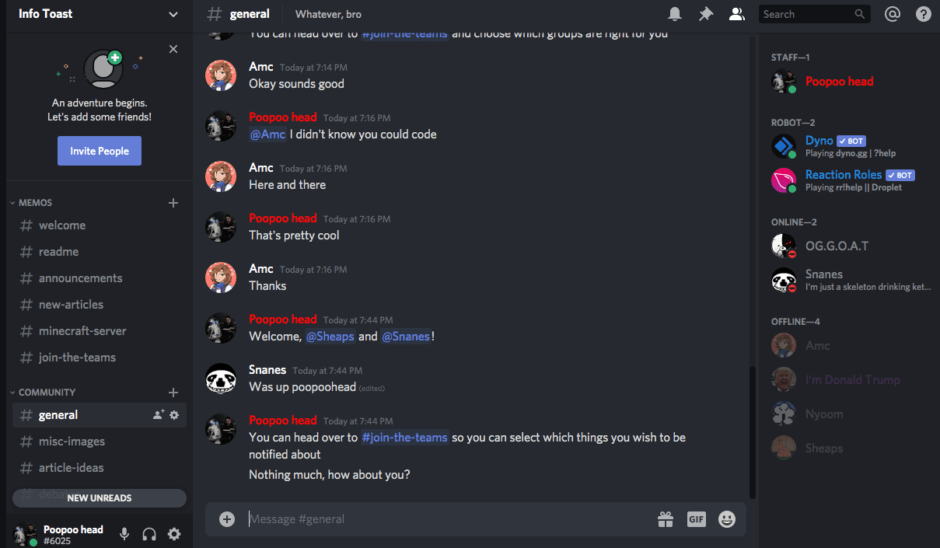 We have a Discord Server Now! Join us!
The site has gone somewhat viral over the past few days or so. I now feel like the site is ready to have a community. This is why I have taken the first step of creating a Discord server! Now, you can interact with me, as well as get support on all kinds of technical stuff that I don't have time to put in articles. You can even suggest ideas for articles.
If you don't have Discord already, you should get it. It's the only social media platform I use, except for this site. It's excellent, and it will help you connect with your friends and meet new ones. So, I don't know what you're waiting for, join the server: