Why Minecraft: Java Edition is Better than Bedrock Edition
Why the Java Edition of Minecraft is Better than the Bedrock Edition
Back in the day, there used to be tons of different versions of Minecraft for different devices. However, though the update seemed okay at first, all of the versions of Minecraft except for Java Edition got merged into one. Everyone was excited for the Better Together update, as the term had been coined. However, as the update panned out, the Better Together update changed from something amazing to something a little cool to something that was a power-grab by Microsoft.
In this article, I will not be describing the Better Together update in full, as most experienced Minecraft players know this. If you are unaware as to what the Better Together update is, here's the official article on the Minecraft Wiki: https://minecraft.gamepedia.com/Better_Together_Update. I recommend reading it if you do not know what the Better Together update is. Now, I will go over some of the reasons why Java Edition is better.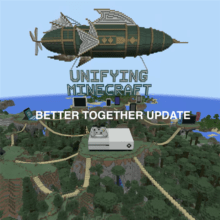 1) Multiplayer on Java Edition is Much Better
This is probably the most crucial reason for all of these reasons that Java Edition is better than Bedrock Edition. There is so much to this reason; I will be splitting it into multiple parts.
1.1) Multiplayer Server Software is Better
Java Edition modified multiplayer server software is much of the time built on top of the Multiplayer server for Java Edition that has existed for an extremely long time. This means that people on Java Edition can play multiplayer with server-side modifications, as well as with all of the basic stuff that is needed to play survival Minecraft.
However, on the Bedrock Edition, you cannot have your cake and eat it too. There are two options you can choose from when creating a Bedrock Edition server:
A Bedrock Edition server that supports modifications such as plugins, but does not support essential features of the game like world generation or Mob AI.
A Mojang-created Bedrock Edition server that supports all of the basic features of Minecraft needed to play the game, but no modifications that enhance the game.
A Minecraft Realm, which forces you to have even more limits than the second option, but you have to pay for it. This one, however, supports Console players.
An Xbox Live multiplayer game which cannot be modified like Option 1 and can only be online when you are playing the game.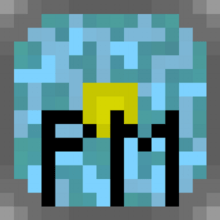 1.2) Console Multiplayer is Severely Limited
On mobile phones or Minecraft: Windows 10 Edition, you can still play on all types of Bedrock Edition servers; however, on gaming consoles, you cannot. Console players are limited to type 3 and 4 servers.
This means that all it takes is one of your friends to only be able to play on a gaming console, instead of a phone or a Windows 10 computer and you have to either pay Microsoft for a realm or just deal with people only getting to play when the owner of the world is on. This is a severe power grab by Microsoft, which forces people to pay just to play together with friends.
1.3) There are Some Large Minigame Servers that All Platforms can Play On
Some people may consider this a good thing. However, I think this is a terrible thing. It goes almost entirely against my moral compass. Instead of merely allowing console players to join any server, Microsoft gave them 5 or 6 giant servers, which most likely paid a ton of money to Microsoft to get on this list. This is one of the reasons I have been boycotting Microsoft.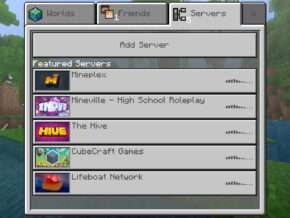 In Java Edition, players are free to play on whatever servers they want to, without any trouble. However, Microsoft sees giant servers that make money off of selling silly ranks and novelty things to children who are borrowing their mom's credit cards. Then, they condone what they are doing by making them exceptions to something that is already a horrible rule.
2) Bedrock is Insanely Buggy
Minecraft has had its fair share of bugs over the years. However, Minecraft Java Edition doesn't have the same kind of debilitating bugs that Bedrock Edition has. Java Edition has a lot of bugs that could be considered reasonable by some, and are technically exploits, but many respect them as part of the game as they don't do much harm.
With Bedrock Edition, there are all sorts of bugs that are not fun in any way. I played Pocket Edition back in Alpha. The game was insanely buggy, yet many of the bugs that I had experienced have still not been fixed. Bedrock Edition has the sort of bugs that destroy player's work and ruin people's days. For example, sometimes a whole chunk will simply disappear, along with all of the work/buildings that may have been in it. That's just one example of an extremely long list of issues with Bedrock Edition.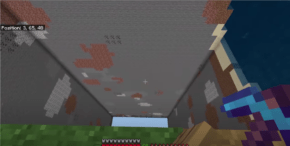 3) Players have to Pay in Bedrock Edition for what they can get for Free in Java Edition.
Many players in Bedrock Edition play on devices such as Xbox or iPhones, where users do not have access to their files. Mojang's solution for this was to create a marketplace. They said it was to "empower creators"; however, these creators were perfectly happy to do things for free for Java Edition. However, this is just a way to monetize the game. Many of this content is free on Java Edition, but they charge money for it on Bedrock. For example, the Faithful texture pack (a great pack. I use a texture pack based off of Faithful) is free and widely available on Java but costs $14 on Bedrock.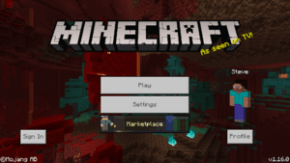 4) Content on Java Edition is Better than Bedrock
Java Edition has much more history with mods. Bedrock Edition mods only date back to when Add-Ons were added. Because Bedrock Edition tends to have a younger player-base, and most programmers (who tend to play on computers) play Java Edition, mods are much better on Java Edition.
When I look through the marketplace at the available Behavior Packs, I see nothing exciting. I tend to see cheesy things like "More Pickaxes" or "More Ores," and some crappy recreations of existing Java Edition mods, like Lucky Block. Besides, the same thing applies for multiplayer, where there are many more Java Edition plugins than Bedrock Edition.
Community Developers created a better modding API for Java Edition. Community APIs include mod loaders such as Forge and Fabric. The same thing is with Java Edition plugins, where the APIs are community-driven and more fleshed out, such as Bukkit or Spigot.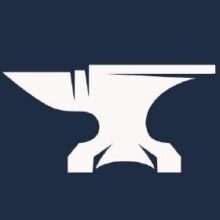 5) Bedrock Edition Shouldn't Exist (If Proper Programming Logic is Used)
The main reason Bedrock Edition exists is because it was an edition of the game that was sort of a "clean slate" that Microsoft could use to power-grab Minecraft. Minecraft: Pocket Edition was possibly the worst edition of Minecraft (that was maintained). It was filled with bugs, was incomplete compared to Java Edition and Console Editions, and was written in C++, a language that is not known for cross-compatibility.
To add on to that, Xbox One Edition had already had Xbox Live implemented into it and was much more stable. There were fewer bugs and had almost all of the same features of Java Edition.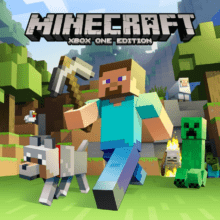 In addition to how Xbox One Edition was better than Pocket Edition, Mojang programmed Java Edition in Java. Sun Microsystems created Java with the specific purpose of cross-compatibility. This would make the edition that would become Bedrock Edition a contest between Xbox One Editon and Java Edition. However, Microsoft chose Pocket Edition, because they wanted more power over a game that had done fine without them.
Conclusion
Well, I hope you enjoyed this narrative article. Whether you agree or disagree with me, drop a comment down below and feel free to join the discussion. I will not remove comments on this issue if they disagree with me. The exception to that last sentence being if they are spam or inappropriate.