How to Run Minecraft: Bedrock Edition on a Chromebook
How to Install Minecraft: Bedrock Edition on Your Chromebook
Note
This post is outdated. It does not seem to work on the latest edition of Minecraft Bedrock. If you want to play Minecraft on a Chromebook, please go to How to Play Minecraft: Java Edition on a Chromebook. (Java Edition is better anyway.) If you decide to follow this post anyways and manage to get it to work, please comment below. In the future, I may update this post to assist other people.
The Tutorial
Back in the day, you could run Minecraft: Bedrock Edition on a Chromebook very easily. Minecraft: Bedrock Edition is on the Play Store, which would lead you to believe it would be simple.
However, Microsoft decided to discontinue support for Minecraft: Bedrock Edition on Chromebooks. My theory as to why they discontinued support was because Chromebooks were an attempt to create a Desktop Operating System which was an alternative to Windows. However, with a little bit of technical work, you can get Minecraft: Bedrock Edition on your Chromebook.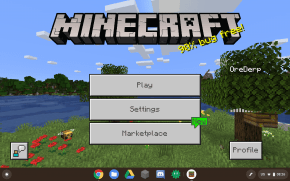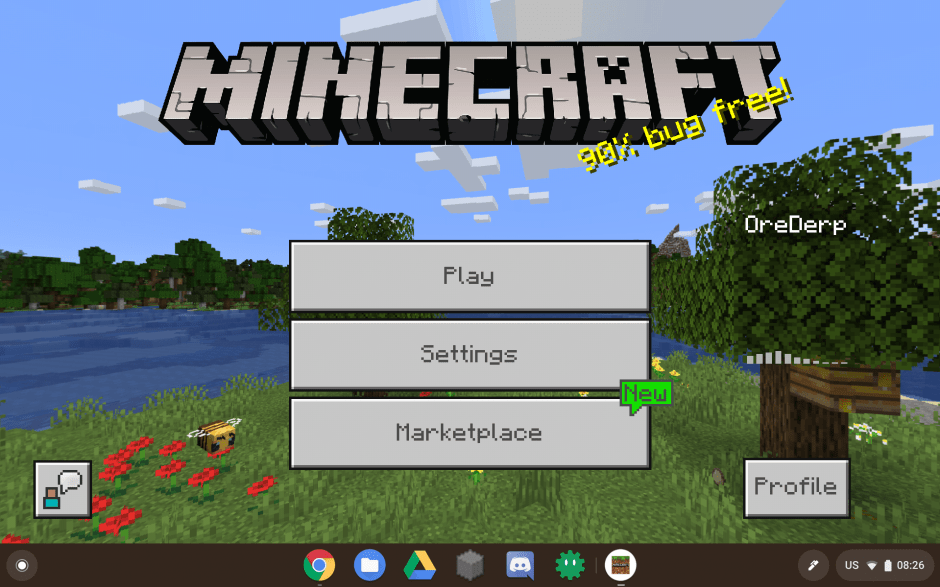 What You Will Need
There are several prerequisites to getting Minecraft: Bedrock Edition on a Chromebook. Because of the Minecraft EULA, I cannot just distribute the APK. Additionally, there are several custom launchers, but the majority of them are sketchy, and I recommend that you not use those launchers. Here are the prerequisites:
A Chromebook, preferably one with a touch screen
A rooted Android phone with Minecraft: Bedrock Edition installed
A root file manager
A place to upload to the cloud, or a flash drive, accessible to both your Android and your Chromebook
Access to the internet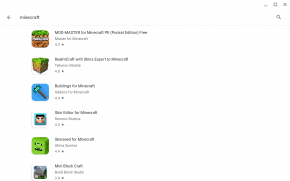 Tutorial
Well, here we go. This will not be an easy process, but it will be very satisfying in the end.
Getting the APK File
Start by going to this directory in the root file explorer:
/data/app
Once you go into that directory, you will want to copy the Minecraft: Bedrock Edition app, which should be in a folder which looks a little like this:
com.mojang.minecraftpe-xxxxxxxxxxxxxxxxxxxxxxxx
The x's should be some combination of letters, numbers, and symbols. Once you see that folder, copy it into your home directory on your Android. Then, zip that folder, and then upload it to the cloud or a thumb drive.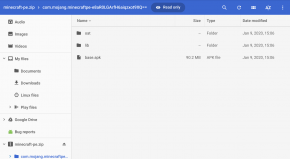 Installing the APK File on the Chromebook
Download that zip file onto your Chromebook. Unzip the file, and you should find the APK file. Double click on that file and press "install". Now, go ahead and run the app.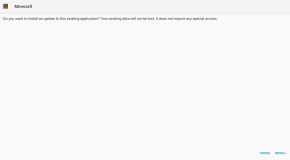 Things to Note
Mojang doesn't just prevent you from running Minecraft on a Chromebook by keeping it off the Play Store. If you give Minecraft access to your file system by changing your storage location to "External", it will figure out that it is on a Chromebook, and it will prevent itself from running next time. If that happens, just reinstall the app by clicking on the APK.
Finally, it is also important to note that it will crash easily. Chromebooks are designed that if an app causes the RAM to exceed a certain point, it will kill the app. This means if you have a ton of entities or too high of a render distance, your Chromebook will kill the app. Bedrock Edition takes a lot less RAM then Java Edition, so this shouldn't be much of a problem. But be warned.